Total Time: 5m
Yield: 8-13 servings
image: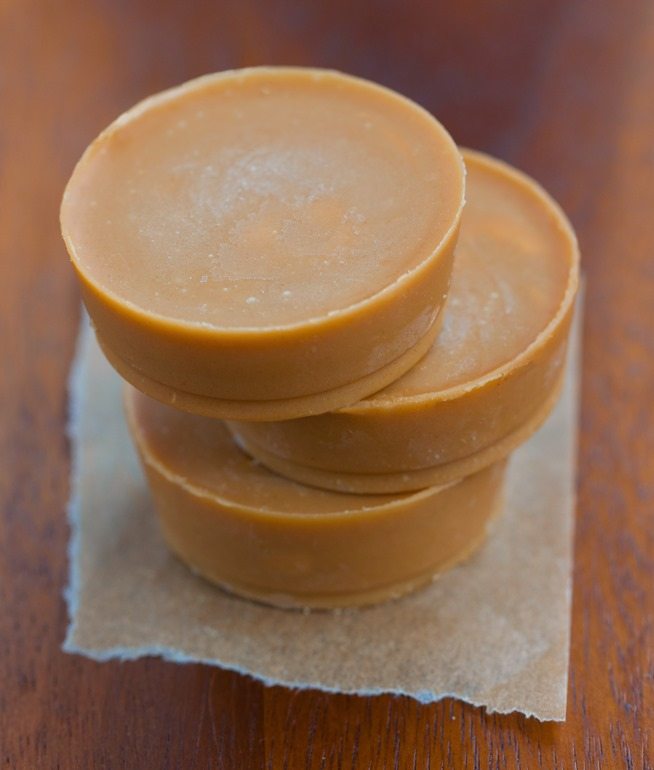 Ingredients
1/2 cup almond butter OR allergy-friendly alternative
2 1/2 tbsp virgin coconut oil (25g) or coconut butter
optional 2 1/2 tbsp liquid sweetener of choice*
optional: a few drops maple extract
Instructions
*To sweeten, you can use maple syrup, agave, honey (non-vegan), stevia drops, etc. I actually really like this without any sweetener at all, and if you're the kind of person who eats peanut butter from the jar, you might also like it unsweetened.
Be sure that you like the taste of whatever coconut oil you are using. To Make: Combine the almond butter and coconut oil or coconut butter, and gently warm until the nut butter is easily stir-able and the coconut oil is liquid. Stir in the sweetener if desired, then spoon into a plastic container or candy molds. Freeze a few hours until solid, and store leftovers in the freezer.